A Wide Array of Towing Services to Cater to Your Every Need
Why Lawton Residents Trust Our Towing Services
Quick Response
Swift Assistance: In any roadside predicament, we're here for you 24/7, providing timely help.
Experienced Professionals
Expert Team: Our team of licensed, insured, and experienced professionals can tackle any roadside challenge you face.
Affordable Rates
Competitive Rates: Experience top-tier towing services at competitive rates. Transparent pricing with no hidden fees.
24/7 Towing Service
Round-the-Clock Service: With us, you're never alone. Day or night, rain or shine, we're here for you with a tow truck in Lawton and beyond.
Trustworthy & Reliable
Reliable & Reputable: Serving Lawton with pride, our team ensures that each towing job upholds our high standards of excellence.
Get
FREE

estimate!

Provide some information and get a quote today
ROADSIDE RESCUE BY THE NUMBERS
Each Mile, Each Tow – Our Numbers Show Commitment to Your Safety
Welcome to Lawton Towing Service: Your Roadside Heroes in Lawton, OK
Howdy, Lawton! We're your friendly neighborhood Lawton Towing Service, always on standby to lend a hand with any car trouble. Nestled right here in Lawton, Oklahoma, we're the crew you call when your vehicle's giving you a hard time. Locked out? Car won't start? Need a quick tow? We're your guys! Known for being swift, reliable, and kind to your budget, our team is committed to being there for the fine people of Lawton when you need us most. Towing's not just our job; it's our way of making your day a bit better. Flat tire? Need to move your ride? No sweat. We come equipped with the latest gear and a can-do attitude to smooth out those rough days.
Lawton Towing Service: Here for You Anytime, Anywhere
Let's be real, car issues don't care about the time. That's why our team at Lawton Towing Service is always ready to roll, 24/7. Be it the crack of dawn or the middle of the night, a quick call to us at (580) 263-5471, and we're on our way to you. Fast, dependable, and always there – that's our promise to you. Rain or shine, you can count on us to be your dependable towing pals in Lawton.
Got a Towing Emergency? Just Call Lawton Towing!
If you're stuck somewhere in Lawton, OK, and in need of a tow, don't hesitate – give Lawton Towing Service a call at (580) 263-5471. We're all about providing you with a stress-free towing experience. And guess what? You'll get a free quote right on the call. We handle all kinds of payments – credit cards, cash, you name it. So, remember, next time your vehicle needs a helping hand, we're just a phone call away.
Custom Towing Services for Every Lawton Situation
Here's a look at what Lawton Towing Service offers:
Our goal is to offer tailored and effective towing solutions for every kind of road mishap in Lawton.
Quality Towing at Fair Prices: Our Promise to Lawton
At Lawton Towing Service, we believe in offering top-notch service that doesn't break the bank. Expect transparent pricing with no hidden fees – just fair, honest rates. We're dedicated to providing the best service at prices that respect your budget.
Why Lawton Chooses Us for Towing Needs
Opting for Lawton Towing Service means choosing a team that understands Lawton like no other. Here's why we stand out:
Quick response and efficient service – because we know time matters.
A wide array of options – covering all your towing and roadside needs.
Local expertise – navigating Lawton streets with ease.
Fair prices paired with quality service – that's our commitment to you.
24/7 availability – we're always here, ready to assist.
We're more than just a towing service. We're a part of the Lawton community, committed to safety and helping those in a time of need.
Always Here for Lawton: Your Trusted Towing Service
Trouble with your car often comes when it's least expected. Lawton Towing Service is your trusted partner for all towing needs around the clock. With quick, reliable help, we're just a phone call away. Here for you when you need it most.
Need Help? Reach Out to Lawton Towing Service
For trustworthy and reliable towing in Lawton, OK, call Lawton Towing Service at
(580) 263-5471
. We're available any time to offer you a free quote. Let us show you why we're the top towing company in town. All payment methods are accepted for your convenience. Thank you for choosing us – we're here for you, anytime, anywhere.
  Call For Immediate Assistance
What Our Clients Say
Discover the difference Lawton Towing Service makes. From emergency towing to roadside assistance, we're proud of the positive feedback we've received.
"I was stranded on a dark road late at night, but Lawton Towing Service came to my rescue. The driver was professional and quickly got my car back on the road. Whenever I need help in Lawton, they are my go-to service. Highly Recommended!"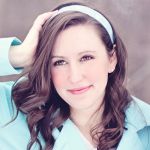 Sarah W.
Lawton, OK
"Lawton Towing Service is a lifesaver! Their team has helped me with a flat tire and a car lockout. No matter the situation, they arrive quickly and handle everything with professionalism. They're the real deal when it comes to 24/7 assistance in Lawton."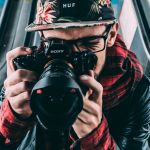 Mark L.
Lawton, OK
"I can't thank Lawton Towing Service enough! When my car broke down, they were there within minutes. Their service was not only prompt but also very affordable. They truly understand the meaning of emergency assistance and customer care in Lawton."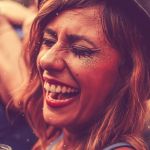 Jessica T.
Lawton, OK
Towing Insights & Advice from Lawton Towing Service
On-the-Road Chronicles from Lawton
Committed to excellence, Lawton Towing Service strives to be your go-to source for all things towing and roadside. Stay connected, check back for updates, and never hesitate to reach out with questions. Thank you for choosing Lawton Towing Service in Lawton, OK!